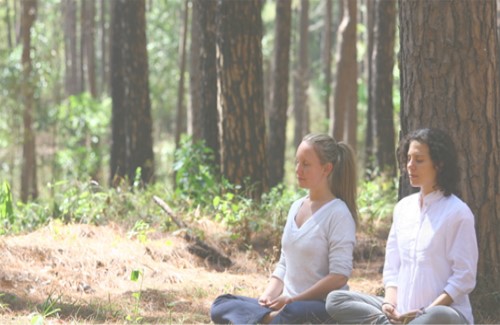 Weekend Residential Mediation Retreat for Busy People
Please register here and we will send you the full registration pack with details.
One method people have been using for thousand of years to cultivate their inner light is the practice of retreating; withdrawing for some time from worldly activities and responsibilities. Often seeking places of natural beauty, the retreater aims to restore harmoney in the body through fresh air, exercise and healthy nourishing food. Once equilibrium is restored, the individual is then ready to return to their life's role with deeper insight, clarity, renewed energy and enthusiasm. This retreat will take you to that place of refreshment using Raja Yoga Meditation to guide you on your journey.
Retreat Facilitators: BK Lindia, UK, co-ordinates the activities of the Brahma Kumaris in the south of England. She has been a student and teacher of Raja Yoga for the past 34 years and runs deep meditation experience retreats around the world, she recently co-facilitated a Silence Retreat in India for over 100 people. Linda has a passion for world peace and understands that lasting peace can only come from a change of heart and attitude.
Dr Astrid Bendomir, Teacer of meditation who runs the Brahma Kumaris activites in the north of Scotland. Astrid is a busy professional running her own clince Assured Occupational Health. She has deep reactical insight into how to maintain the balance between "inner peace and inner power".